Hi..!
We would like to share our new activities children learned during the lockdown period.
In the current COVID Pandemic we understand that safety is of utmost importance. Hence our special need (Born orphan)
children have made a variety of products like 2 layered cotton masks, and also many other utility products like Vegetable bags,Kitchen apron, sling bags of 2 chain & 3 chain at affordable prices.
All the products are easily washable and re-usable. They gave a nice name Vijayshree Utilities to their unit. We really feel proud of them..!
To motivate these children please circulate these products in your friends & family. You can collect the product from our Paud road office or we can deliver it to your place.
Bulk orders are accepted..!
Enclosing sample pictures for your reference.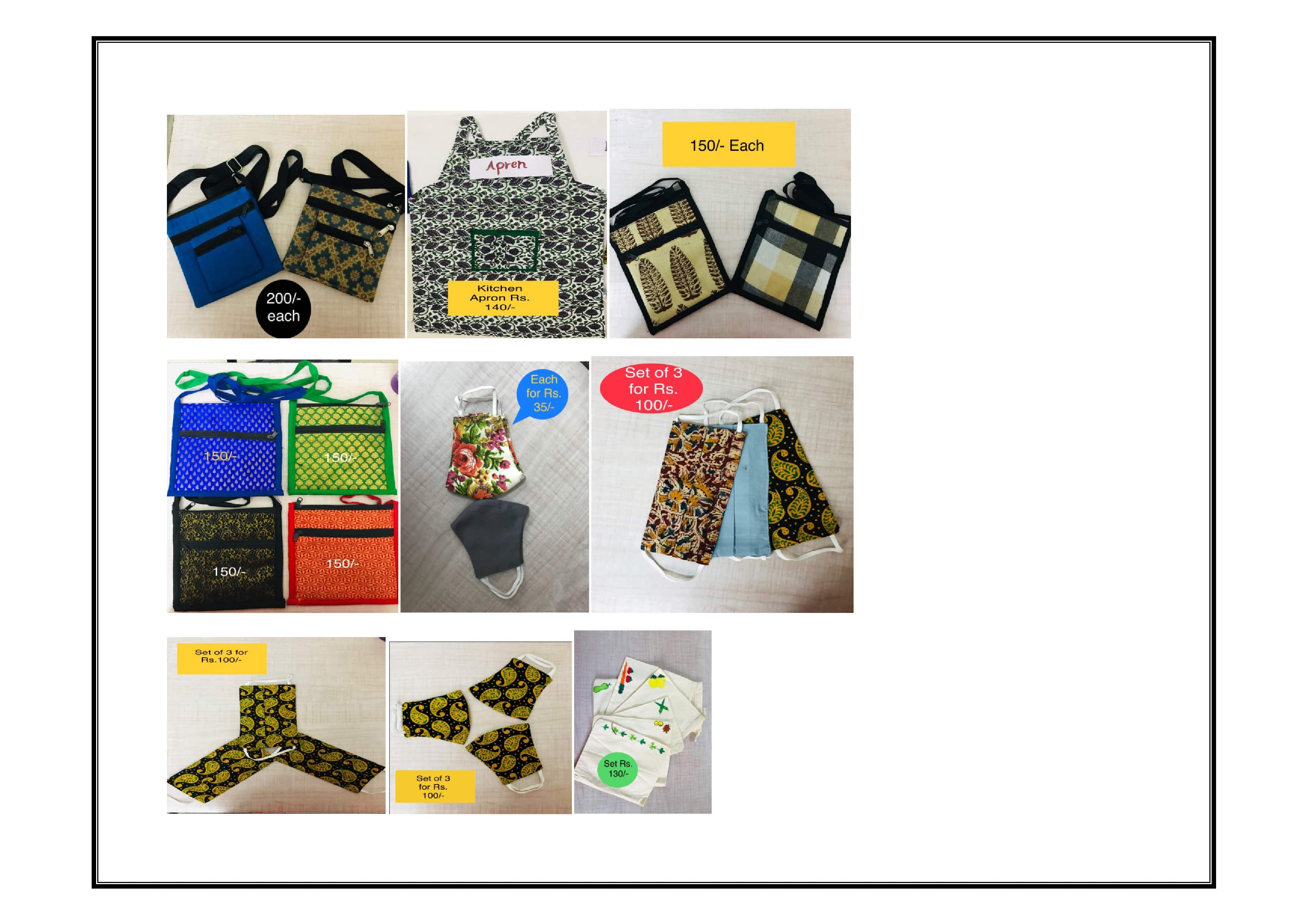 Vijayashree Utilities
C/O. MANAVYA 46/3/1,Laxman Villa,
Flat No,13, 3rd Floor, Paud Road,Pune - 411038 *
For more details please contact or whatsapp on 9168842688.