Manavya started
"UMED"
mobile clinic activity from 2008 with 5 villages half day only. The aim behind that was to provide the medical treatment at very low cost & establishing rapport with the villagers also to reduce the stigma about the HIV / AIDS by arranging awareness programs.
From the year 2009, Manavya continued this with 10 villages in Mulshi Taluka & 2 slums in Pune city. Now Manavya runs mobile clinic full day & also conduct the awareness programs on various health issues like prenatal care, Nutrition, contingency diseases, cancer, swine flue, etc. apart from HIV / AIDS. Under mobile clinic various medical camps arranged in different villages for men, women & anganwadi children, for the same particular specialized doctor visits during the medical camp.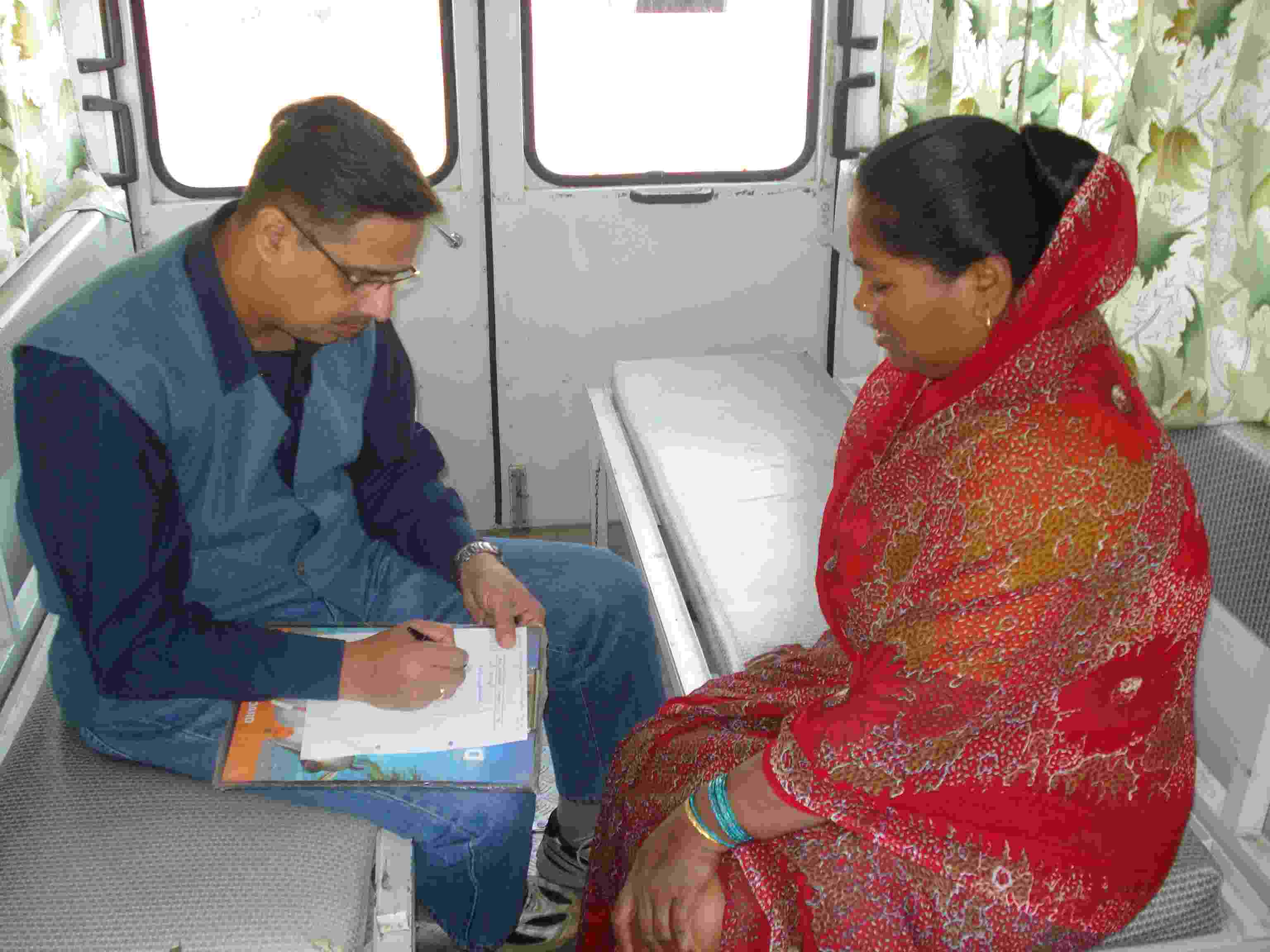 Along with the above, Patients suffering from major illness were referred to the Govt. Hospitals & the follow-up is done by MANAVYA. To manage these whole activities we have dedicated staff like Doctor, social worker, driver & peer health workers (separate peer health worker per village who visits every day & interact with the villagers). We do networking with various local agencies (Primary health centers, Self help groups, ICDS workers)
With these efforts Manavya served nearly about 500 patients per month out of 10 villages & 2 slums in Pune city.