Report On HIV AIDS Awareness Camps in Pirangut School and Chhatrapati Shivaji Junior College.
Introduction
HIV awareness is a key component in preventing and reducing its fear and stigma prevalent in the community. On the occasion of world HIV AIDS week, Umed mobile clinic organized two awareness programs for educating youngsters in the community so they can be the source of change and not the carriers of this deadly disease. The main objective behind this initiative was to provide all necessary information, facts about this disease, what are the modes of its transmission, how it can be prevented by adopting appropriate safety measures and what can be done at a larger scale to arrest the incidences of its infection by applying the formulae of community education and sensitization. The targeted group chosen for both of these programs was young people mainly for two reasons – 1) India is a country of youngsters and 2) They are becoming the major source of the HIV transmission due to risky lifestyle, ignorance about HIV AIDS and its gravity as well as magnitude etc. Through the channels of these awareness camps we managed to reach out to general public with a proper attitude and teaching material on HIV and an effort was made to make a mass based movement and campaigning against the spread of this disease and social consequences that become inevitable after getting infected with HIV.
Objectives of the Awareness program
To make people aware about HIV AIDS, how it is transmitted from one person to another, what are its symptoms and long term consequences, how it can be prevented by adopting appropriate lifestyle changes and healthy practices, and lastly what are the curative treatments available in country.

To orient people not only about the medical aspects of this infection, but also about the social, cultural, educational, and economic aspects closely related to this disease.

To sensitize people towards the community having this infection and change the mass attitude positively by providing scientific inputs.

To help gain acceptance and respect for HIV Positive people by seeking the method of eye opening.

To expand our support and strengthen networking with new donors and followers by promoting the work done by Manavya.
Topics Covered
A systematic comprehension of this disease and clarification of various facts to the community were the two major factors which were essential for us to be conveyed through these awareness camps. Tutor Mrs. Asha Kanade played the role as a facilitator during both of these camps. She is a renowned counsellor from SOFOSH (Society Of Friends of Sasoon Hospital) who has a very wide experience of working and dealing with HIV AIDS affected families and is well acquainted with various dimensions social, psychological, historical, educational, cultural, economic connected with this infection. She used such type of methodology and educational inputs that easily appealed to the younger generation and they were introduced to the variety of aspects associated with HIV AIDS right form it's very beginning in the global context, to enable sound understanding of this disease and its overall nature. These programs were carried out in a formal class room set up and in a disciplined school environment to maintain the sensitivity and seriousness regarding the issue and to avoid chaos as the focused group was in a really larger numbers.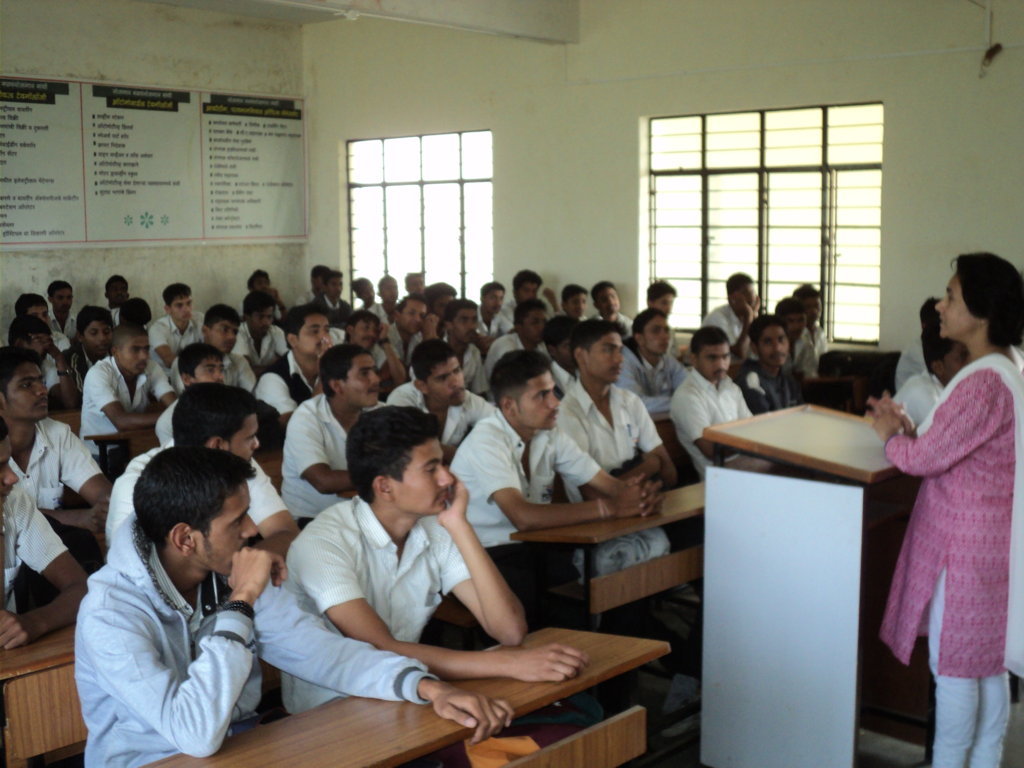 For the first awareness camp which was organized at 'Chhatrapati Shivaji Junior College' run by 'Pune Jilha Shikshan Mandal' Karmoli, Pune we got exact 110 participants from which 100 were the boys and 10 were the girls. All these participants either were studying in 11th standard or 12th standard classes. Second awareness camp was organized in 'Pirangut Secondary School' wherein the number of participants raised remarkably as compared to the first program. Here we got more than 300 adolescent girls mostly from 8th and 9th standard classes, as our active participants which clearly highlights the grand success of this initiative by Umed Mobile Clinic.
We made a special effort to provide and emphasize on only those valuable insights which are age specific and suitable/beneficial to their current age and psycho-physical changes. This educational tour started from the history of HIV-AIDS, when it came to India, what is the basic difference between HIV and AIDS, what are its general and specific characteristics, how and when this virus can survive inside and outside of the human body, what are the different modes and means of HIV transmission, what exactly are he physical and social implications that a person has to face once diagnosed with this disease, how this virus kills the immunity power step by step and multiply itself over a period of time, and moved forward to what are the preventive and curative measures which are available in the market to get rid of this infection, how can we control the number of HIV virus inside our body by taking ART treatment and maintaining nutritional and other lifestyle aspects, what is the role of ART treatment and how it is offered at very nominal charges by the Government health care centers and so on.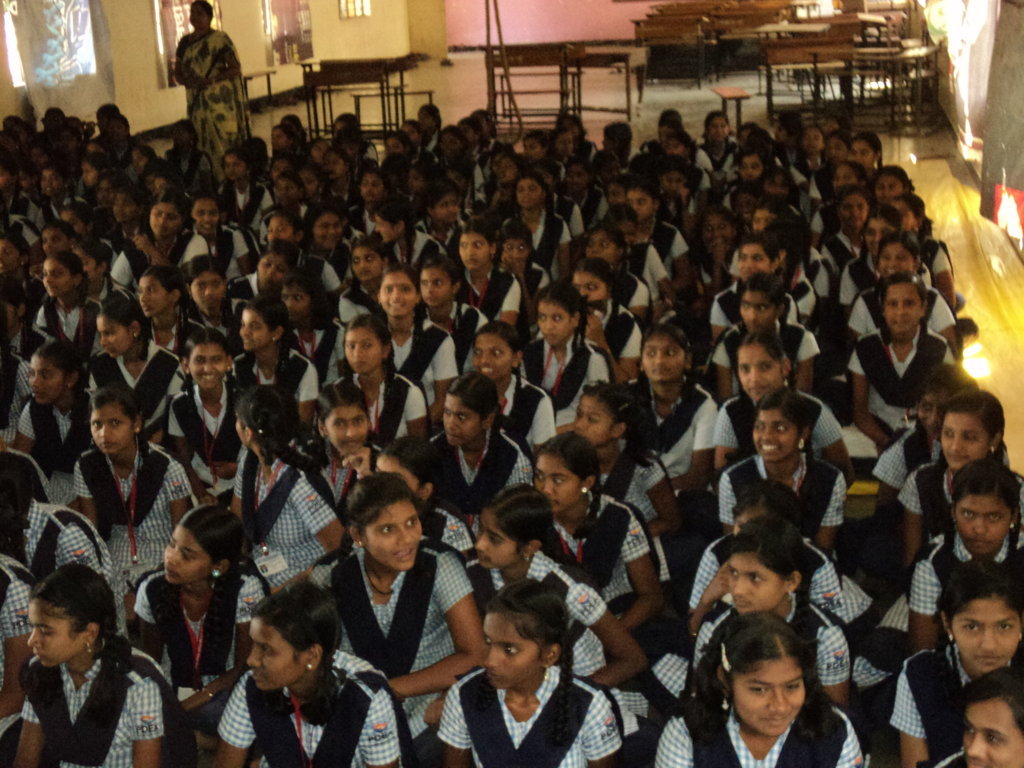 The main emphasis of both of these programs was on providing scientific information about HIV AIDS and encouraging people to surrender all the myths and misconceptions that are still prevalent in today's community regarding the people living with HIV AIDS. For example, many people consider HIV AIDS as a result of some socially unacceptable behavior and so they have to face the problems like boycott from the family and entire community, discrimination in education, job opportunities etc. Many other think that HIV AIDS is a contagious disease like other viral infections and can spread easily through air, water, touch and so out of insecurity and fear of such ignorant masses, HIV positive community is kept deprived of its basic human rights which is very unfair because they must also be given equal opportunities and resources to make their own livelihood as they want. This was the major thrust area of our awareness programs that was to provide strong social support systems for such unfortunate ones by enlightening the community and reduce the incidences of stigma and discrimination which are quite common with HIV positive people by facilitating a positive change and attitude in the rest of the community. Last but not least, we also succeeded in promoting preventive strategies amongst the youngsters by introducing them to various aspects of HIV transmission and methods of prevention which will be a key component in struggle against HIV AIDS.